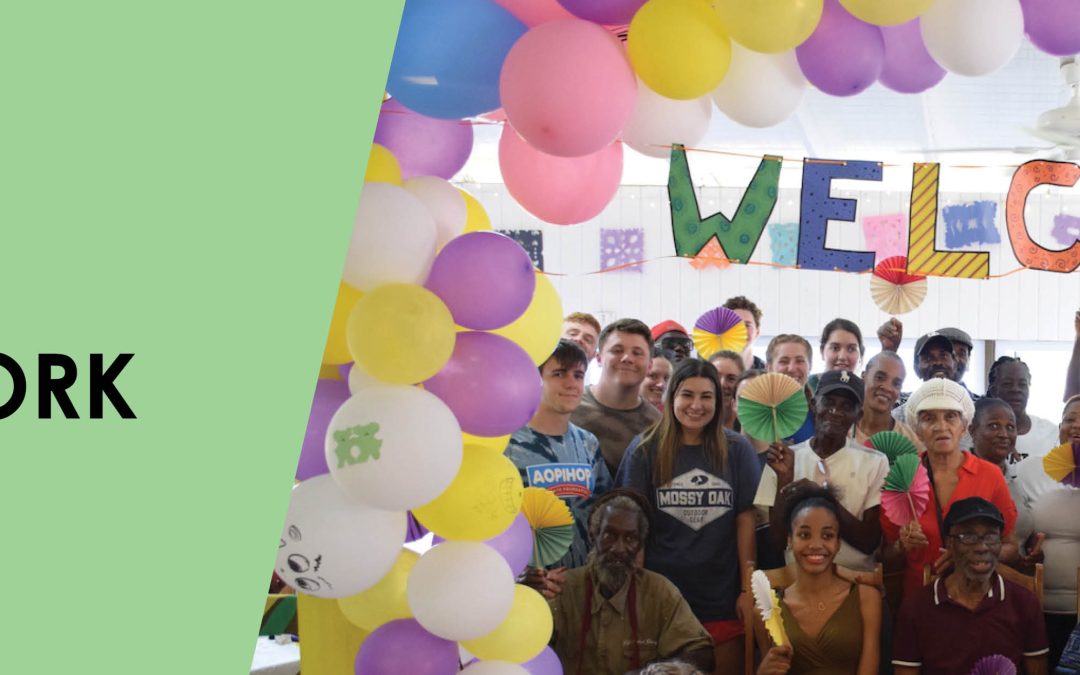 Many hands make light work
This old saying portrays a picture of what ACE has experienced this spring on the ground. For the first time in years, we have been blessed with many incredible volunteer teams in a row! Ranging from families, high school students, college teams, and a great mix of young adults, they came to help us get caught up on our many outreach programs. They worked tirelessly around St. Mary at the schools, on our farm, and even preparing for some new businesses and items coming online later this year. We'd love to highlight some of the many projects they worked on.
For those of you have contributed to many aspects of the Peace House, the update is that it's almost complete! Yes, you have heard this before, but it's true; we just had no idea how much back and forth it takes to complete a building like this. The final touch this week was the addition of the front doors. Thanks to some friends and donors of ACE, our doors were purchased and ready for painting. Granted, we still need a door opener and glass on the side, but just looking at these doors makes all of us swell with pride.
While all that was going on the Peace House, some of our volunteers focused on the Campus right next door, where our interns and long-term volunteers stay. It has been challenged for years with popping floor tiles and cracking in the main hall and the dining room. We decided to commission a group to chop it up and remove the tile, and what we found underneath was a beautiful terrazzo floor. It's been there since the early 90s when the house was built. Anyone know how to make it come alive again? It's dull but has potential. Every time we get this kind of help, we are pleasantly surprised at what our teams uncover. Thank you for making the old new again.
In the last few busy months, it's been fun to see how our Jamaican ACE staff pulled together in such a great way to work with them and each other. Ms. Foster, our Executive Director, has done an excellent job training, teaching, and coaching all of us to work as a team. Charity and Brian Zalk and family have continually increased their availability on the ground with the ACE crew. Things are going so smoothly that Allen and Marla sit back and smile, pleased at how everyone is beginning to own their own lane. Keep all of us in your prayers as everyone is learning how to operate as a team.
Teamwork makes the dream work, another old saying… and in this case, we are so grateful for such a successful and fun start to the year!