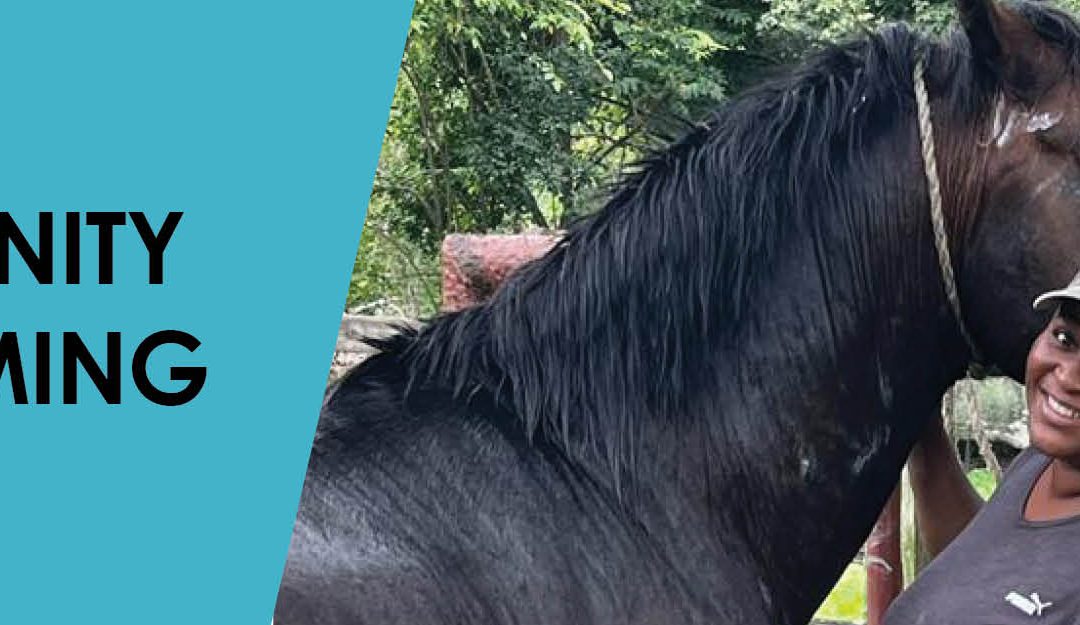 ACE's vision from the beginning has been "changing lives and transforming communities" one person at a time. One of our most needy communities that lines our farm property is Hampstead, and one woman we met there through our sponsorship program is a testament to that transformation.
Meet LaToya Newell, a sponsored child's mother who received a home several years ago with her four children. LaToya used to be what we call a haggler. She would buy our things from thrift shop and other shops, then flip them to make income for her and her family. Hard times fell on LaToya, who also has a special-needs child, and much of her income shut down.
Until…
ACE needed an animal caretaker at our micro-business, Green Life Llanrumney Farms. For those of you who don't know the story about the farm, in short, it's for ACE to incubate small agriculture businesses for our local families who are unemployed and want to work but have no training or ability to compete in the tourist trade market miles away.
That's where Ricky comes into LaToya's life. Ricky is one of six horses GLLF has on property to be trained to round up cattle when they get "way up in the bush" and LaToya is going to teach him! At first, she was very nervous about being close to such a big animal (her first time). But after the introduction, the bathing, the saddling, and then the riding, she's getting to be a natural – a real "Jamaican Cowgirl," says LeRoy, our horse trainer in St. Mary who is working with her.
LaToya said it is great therapy for getting back to the simple things that really make a day at work fun and fulfilling. It started with a sponsored child, then a family, a home, a skill, a future. Thank you, sponsors, for changing this life and ultimately transforming our community one person at a time.
Click image below to scroll through gallery.