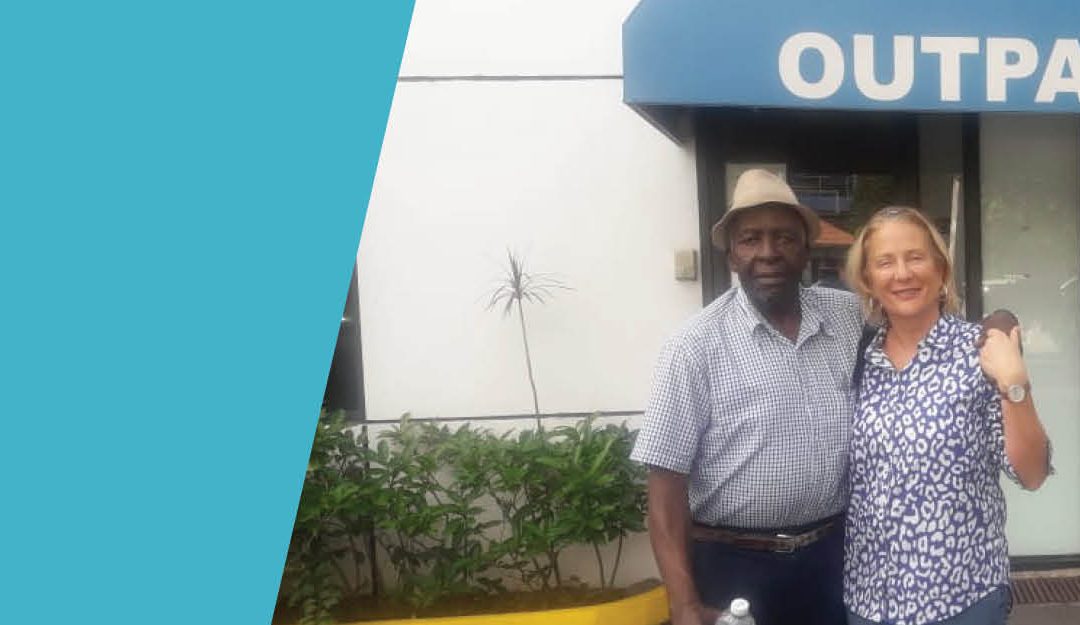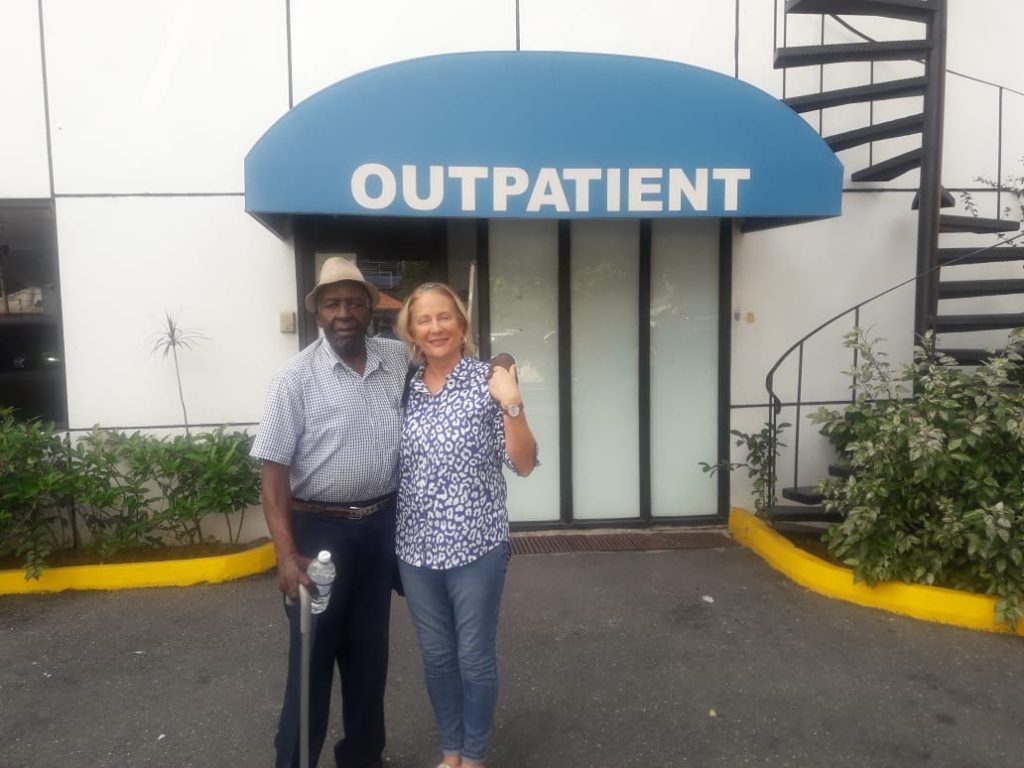 We haven't updated you recently on Pastor Kermit! We are happy to report that he is back! That's right… you can never retire at ACE! He's a little thinner but happy to be back on the job!
When Marla and Pastor Kermit were at the hospital to pay the final bill, he was amazed and humbled that we had enough money to cover all his medical costs, thanks to the generous donations that came in for him over the last few months! Everything is paid in full! And his gratitude toward the hospital staff for taking such care of him was overflowing. He shook hands and thanked all those he could, handing out Cloud 9 Chocolate bars to them as a parting gift. No doubt he made friends there, as he does everywhere he goes!
On the way home, Marla joked with him, "Well, you better get back to work quick! We need you!" And he didn't miss a beat, meeting with the male farm and construction crew for morning devotions before Marla could even call all the staff with the news that he was home! What a blessing it was to have him back with us, sharing the Good News and reconnecting with everyone again.
Thank you for all your prayers and monetary support for Pastor Kermit's healing. He is incredibly grateful to all of you and to God, and we can't imagine a better way to start our year than seeing his smiling face!