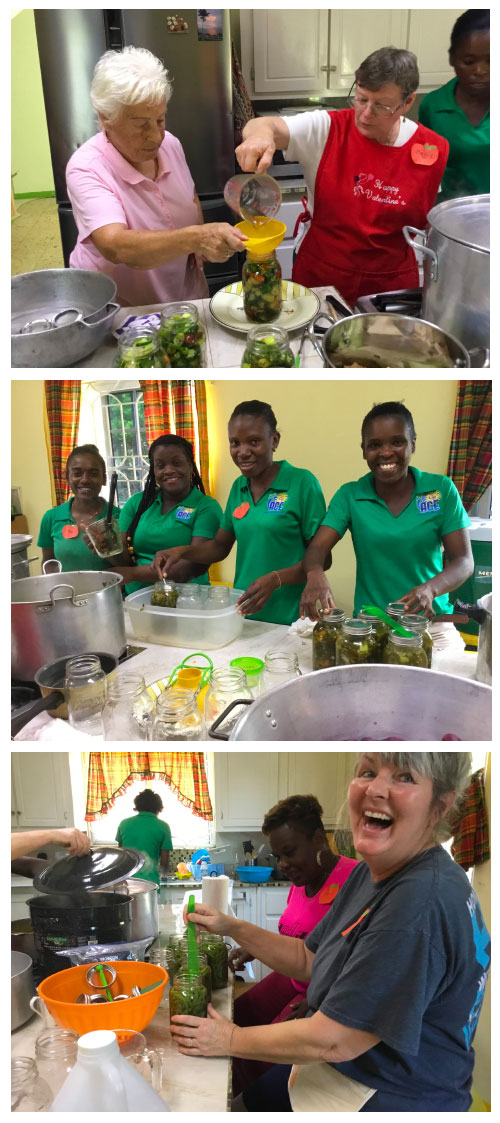 Our famous experienced canners returned to Jamaica again this winter to see how our mothers and staff were doing in canning food since last year. All of our canners from the States were pleasantly surprised to find not only was canning going well, but our ladies had branched out into making preserves.
As the week began, everyone who canned last year got to open their jars from a year ago and prepare for lunch at the Campus. Part of the canning program is not just about canning meats and soups and vegetables but also demonstrating how these sealed jars can last a year or more on a shelf inside a home that doesn't have air conditioning or refrigeration. Many of our Jamaicans had raised eyebrows as they wondered if the chicken they canned a year ago would be good to eat.
Carefully and methodically, the cans were opened and the food heated and put in with the rice. It was funny to watch as each National waited on the other one to eat first. Of course, our American counterparts dove in and then, everything was okay! Lots of food, lots of laughter and lots of sharing all week in between the new canning. Thank you, ladies, for making a great concept for Jamaica come alive at the Campus.