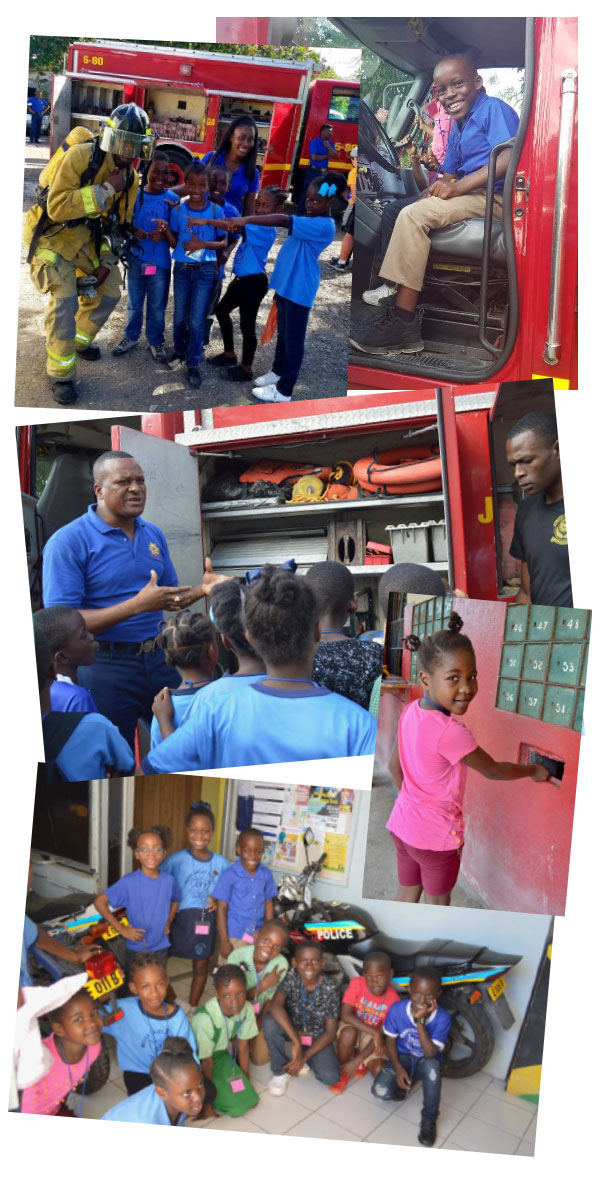 Not only do the sponsored students get field trips with ACE each year, but we take the entire grade with us — and this season was no different. Students in primary schools study local community and government just like in the states. Remember when you were young and went on a field trip to the capitol or maybe the police station? Our little ones get the same experience. With ACE providing the means and schedule, our students enjoyed the day in Port Maria, learning all about their local community.
We visited the police station where students received a talk from the sergeant about safety and laws, then the mayor gave the students his undivided attention to answer questions. Another group was addressing letters to themselves and mailing them from the post office. The funny part about this field trip is that our own ACE staff seemed to enjoy it as much or more than the students. We even learned that our grown adults had never addressed and stamped and mailed a letter at their own post office. A real change in times, right? What a great experience for everyone!
After lunch with patties, the students received the finale at the fire station, where they got to climb into the firetruck and hold a hose spraying water. Is it any wonder all our third graders decided they wanted to be part of local government? Jobs like fireman, policeman, and postal attendant were all at the top of their lists, but no one wanted to be mayor! Perhaps it was the big desk he sat behind that looked very large or scary. Either way, we are grateful for our local servants in Port Maria for making the two days of field trips very educational and fun.