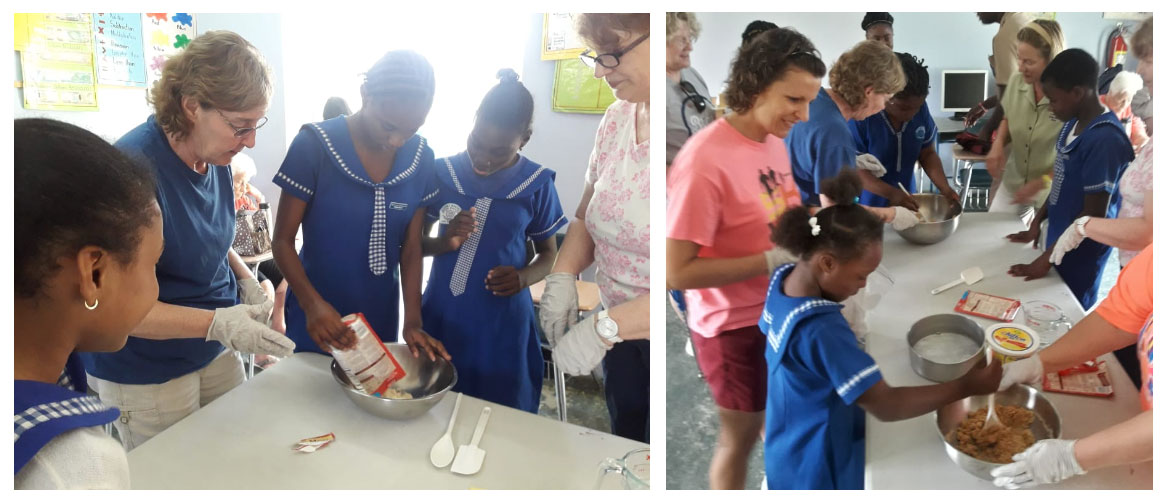 For years, we've been talking about building our own school. Then our plans changed, as God withheld the property we had hoped would open up for a school, at least for now. Believing God's timing is far better than ours, we pulled back.  ACE wanted to build a special needs school at one time but found that putting both schools together would not attract the local families, as there seems to be a stigma with joining a special needs school with a regular school.
Every day for the past five years, as we drive to the ACE Campus, we pass a school called Edge Hill . You might have seen it – the name is on a big Digicel sign. In checking online, we realized that the Digicel Foundation had in fact built this school for the 30+ students who were assessed as special needs. Remember when your parents and teachers would say to you, "Never assume, always ask?" Well, I must have forgotten that because I assumed Digicel was actively involved in the day-to-day needs of running the school. I was wrong.
After meeting the vice principal, Mrs. Lee when ACE donated the stove a few months ago, we learned that Digicel only built the building but doesn't support the actual operation and costs involved to run the school. And that's when ACE enthusiastically said, "We will!!!" We became partners this year with Edge Hill Special Needs School and feel honored to have access to the students and wonderful teachers.
Our first interaction with the students was last week, when our friends and partners at Castine Church conducted our first home economics and shop classes for the students. Eyes got wide and smiles began when we opened the chocolate chip cookie mix and the peanut butter cookies. Who doesn't love cookies?!
While the cookies were being made, another class on table-setting was being conducted across the hall. Setting a table with forks and knives might come in handy if the Mayor were to stop by. The best part of was cutting the peanut butter sandwiches before eating them.
In another class room, the shop students all built sailboats. Using drills and an electric saw, our expert volunteers allowed the students to actually cut and drill into their wood for their boats. I'm not sure which had a greater impact, using the equipment or finishing their boats! It was a wonderful time. The school asked if we would be willing to sponsor some of their students as the need is great. Of course! We are honored to have so many volunteers on a waiting list to adopt/sponsor students so that should be an easy ask.
Next time you visit us in Jamaica, bring us some home economics stories and cooking items. Cookie sheets, pots, pans,, bowls, spoons – you name it, they need it. And if you are the shop kind of person, bring your old tools, new tools, levels, safety goggles, measuring tapes, and anything to build. They love it and, frankly, so do we!!