ACE is always changing! That is to be expected when people are involved in the lives of others, and this year will be no different in Jamaica.
Remember our own Anthony, the beekeeper?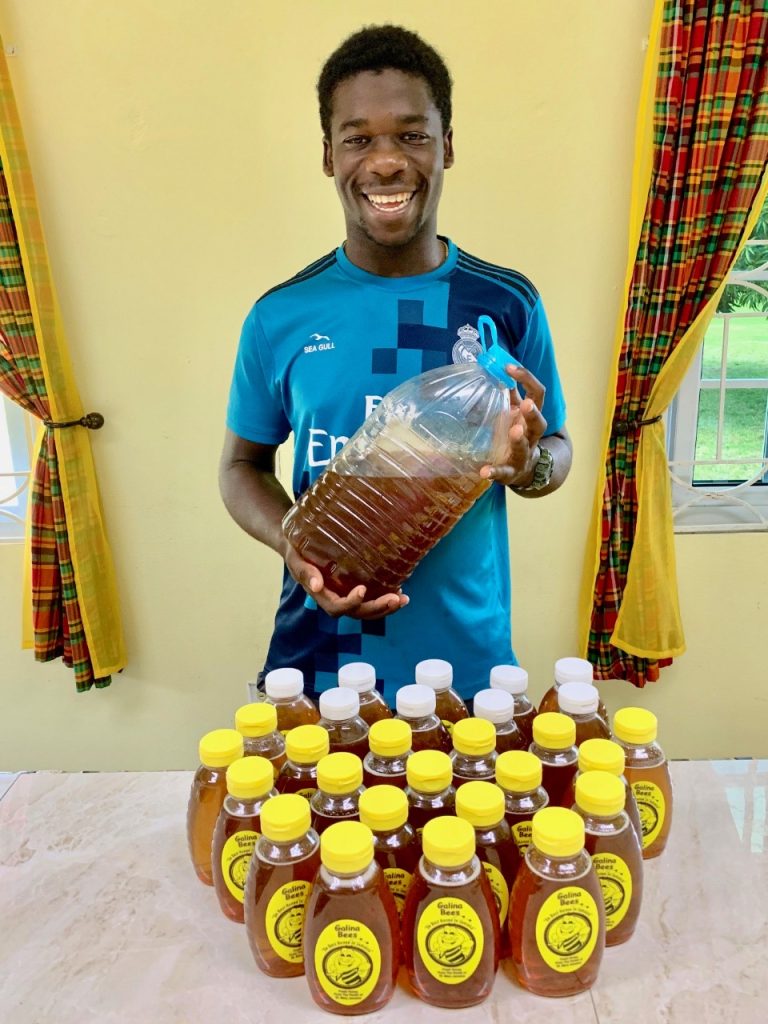 Well, Anthony is all grown up, out of school for the moment (he graduated), and he lives with his sister in nearby Hampstead. Always ready to learn a new skill, Anthony works with one of our men who repairs our pumps at the farm and makes a nice living. But what about the bees and the honey he left behind?
Introducing Romario, our new beekeeper! Romario was just beginning to start his own beehives in the Bonney Gate community, close to where Pastor Kermit lives. As Anthony was transitioning to a full-time job outside of ACE, he and Romario started working together at the Campus. While Anthony has the long-term training, thanks to local and foreign volunteers, Romario has learned to breed queen bees at lightning speed. We've been told by Mr. Haywood the Bee Master that this is quite a skill to do as the production of honey triples.
All we know is more bees means more honey and more honey means more sweetness pouring out of ACE! The business of bees continues for another passionate young man, and we already see him buzzing with success!
Thank you, David and Valerie, for donating the extractor. We have it set up in the Campus living room looking like a new piece of furniture. You get the first bottle we will harvest this spring.
This is what Changing Lives is all about for ACE. We are so proud of these young men growing up and pursuing their passion, learning new skills, and always changing for the better. And thank YOU for supporting our honey business. It's just sooo sweet!
Click image below to scroll through photo gallery