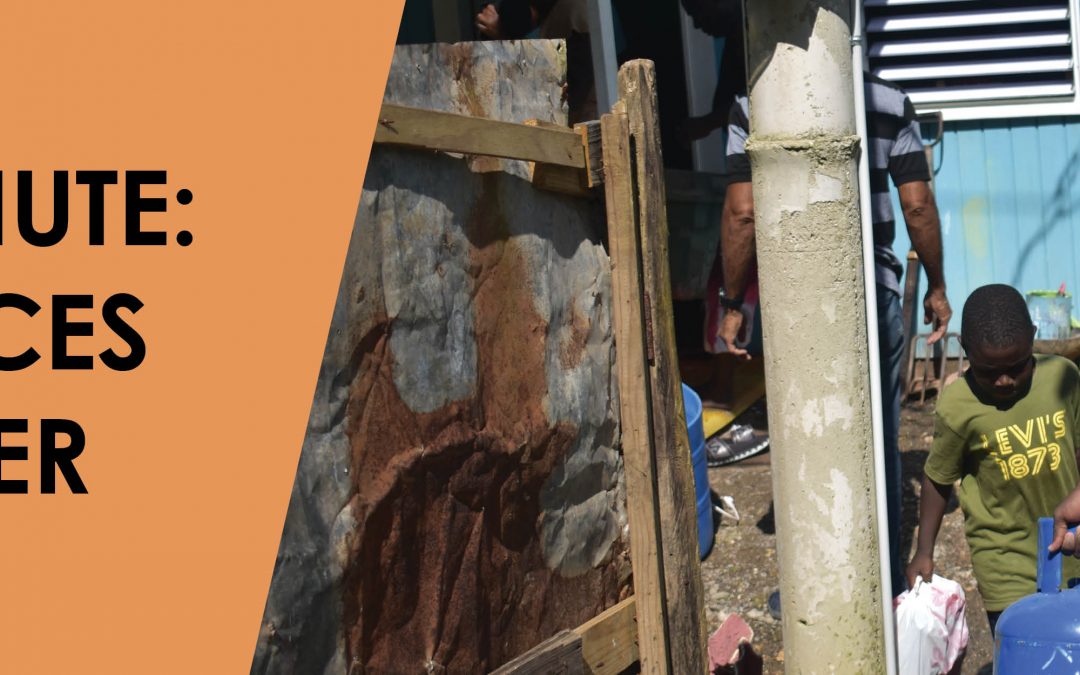 ACE always has a great impact story every month. Personally, however, I often wrestle about how much to share. So many things happen on the ground that change our lives and my perspective daily that I struggle to give the details of how ACE made a particular person or family's life better, safer, healthier.  It's important that we protect the privacy of our families and individuals and not exploit them for the sake of the story. Every day is filled with specifics but we try to talk in generalities. I preface with this because I'm going to keep names out of this story in order to protect this family, but I still want you to see how, even in adversity, God shows up.
A mother with her two sons, one of whom has special needs, called our office in a hopeless state. This mother had taken care of a senior for many, many years when his own grown children did not. It was understood by everyone in the community that, when he passed, she and her boys would have a place to live as payment for her years of committed care for him.
After the older gentleman passed, the family decided that they wanted the space and caused a lot of strife in order to force her and her boys to leave. One day while she was out seeking work, they burned down the house. As a result, she and her two sons built what we would call a shell of a home to live in, with a dirt floor and no utilities or furniture to speak of.  Because the special-needs teenager was sponsored by a neat couple in the States, the mother felt her only avenue for help would be to call ACE.
Fast forward… a home that ACE built (thanks to another supporter) for Indian, our GLLF farm hand, was currently empty, clean, and ready for move-in. We had moved Indian to an apartment at the front of the farm for security duty. ACE created a job for this mother cleaning up at Buccaneers three days a week so that her sons can come to work with her and so her youngest, who is five, has access to internet for school at the ACE office.
Isn't it amazing how the pieces fall together when God is involved? I often tell our friends who feel bad about not being able to physically be here to not sell themselves short. God loves the orphans and widows, and He certainly loves a cheerful giver. Thank you, cheerful givers, for changing the lives of these three individuals. One act of kindness (for Indian) ended up providing a life-saving opportunity for a family in need, a mother whose own act of kindness in life becomes repaid even when it seems hopeless. When you can get boots on the ground, you will meet our new family and, perhaps, she can tell you the story herself with all the details. As they say, God is good ALL the time.
click image to scroll through gallery